official website of MEMO 2023
Passage through the gorge
day: Friday, Aug. 25th
time: 14:00 – 17:00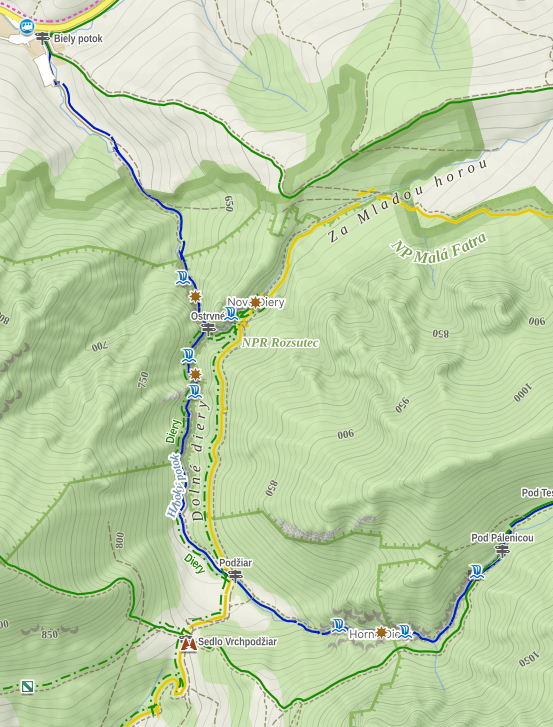 The passage through the gorge starts in Biely Potok - part of Terchová village. The name of the gorge is Jánošíkove diery. Following the tourist path marked by blue, we will proceed from Biely potok to Ostrvné (25 minutes).
Then everyone has two possibilities how to continue. You can stay on blue and reach Podžiar through Dolné diery. This way is easier and quicker (25 minutes). The other one follows the green and later the yellow path through Nové diery. There are more ladders and footbridges and the path is more interesting then the first one, but it is also more difficult and consumes more time (35 minutes).
There are two cottages with buffets at Podžiar. You can spend some time there and return to Biely Potok through Dolné diery (blue path). The best hikers can hike through Horné diery (even more ladders, blue path) to Pod Pálenicou and return to Podžiar by green and yellow path.