The 17th Middle European Mathematical Olympiad
MEMO 2023 was held in Slovakia from 21st to 27th August 2023 in Strečno. The individual competition took place on 23th August, the team competition on 24th August.
Patronage
The patronage over the event was taken over by the President of the Slovak Republic, Zuzana Čaputová.
Organizers
Financial support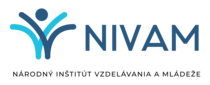 This event was supported by grants from the Ministry of Education, Science, Research and Sport of the Slovak Republic in the field of youth work, which is administered by NIVAM – National Institute of Education and Youth.

Wincent Technologies, s. r. o.
Cooperation
Logo